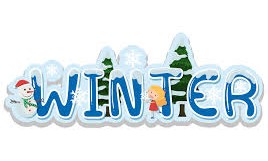 Winter Camp Themes
At Camp MusArt each week we select a theme that guides our music, art, crafts, and culinary projects. Take a closer look at some of the themes we featured during our Winter 2022 season!
Alongside our passion for music and art, Camp MusArt also strives to teach kids about the world around them. One way we do this is through our weekly themes, which usually encompass a particular culture, seasonal event, or pop culture event. In January alone, we covered three different weekly themes: Chinese New Year, Canada, and Winter.
During our Chinese New Year theme, we focused on both the upcoming Chinese New Year and on Chinese music and art forms. The Chinese Zodiac calendar, which assigns each year an animal based on Chinese astrology, signifies that 2022 is the year of the tiger. To celebrate this, campers created artwork of tigers using various art mediums like origami, clay, and acrylic paint. They also sang a special song about Chinese New Year with lyrics that described the holiday's traditions. Finally, campers learned about Chinese ribbon dancing and the origins of lyrical dance art. They even got to perform their own ribbon dance at Camp MusArt's end-of-the-week recital!
After Chinese New Year, we turned our focus onto a different country: Canada! For this theme, we specifically focused on Canada's food, art, and music. Since maple syrup is a Canadian staple, campers got to learn about the history of this syrup and even do a taste test of the original. They also got to make pancakes to eat with their syrup! Campers also had the opportunity to learn both the English and French versions of the Canadian national anthem, and they danced along to hip-hop remixes of the anthems in a preppy, cheer-style choreography. They also learned about Canadian musicians, such as Avril Lavigne, and learned to play their songs on the ukulele. Finally, campers had the chance to create chalk pastel art inspired by Canadian artists.
Lastly, to finish off January, we celebrated our Winter theme. During this theme, we focused on winter-related art projects and used the Disney movie Frozen to teach the basics of music. Campers had the chance to create artwork such as paintings of snowmen and origami snowflakes. They also learned a watercolor painting technique that gave the illusion of snowflakes and ice on their canvas! Campers also learned to play the song "Let it Go" from Frozen on the guitar, and since this song was already familiar to many of them, they got to practice singing it and work on their singing techniques!
We had a fun time covering these themes and teaching our campers about the different cultures, foods, music, dances, and art forms that exist in the world! In February, we hope to cover even more themes that will reflect our multicultural and diverse community.